About OCASI
Mission
The Mission of OCASI is to achieve equality, access and full participation for immigrants and refugees in every aspect of Canadian life.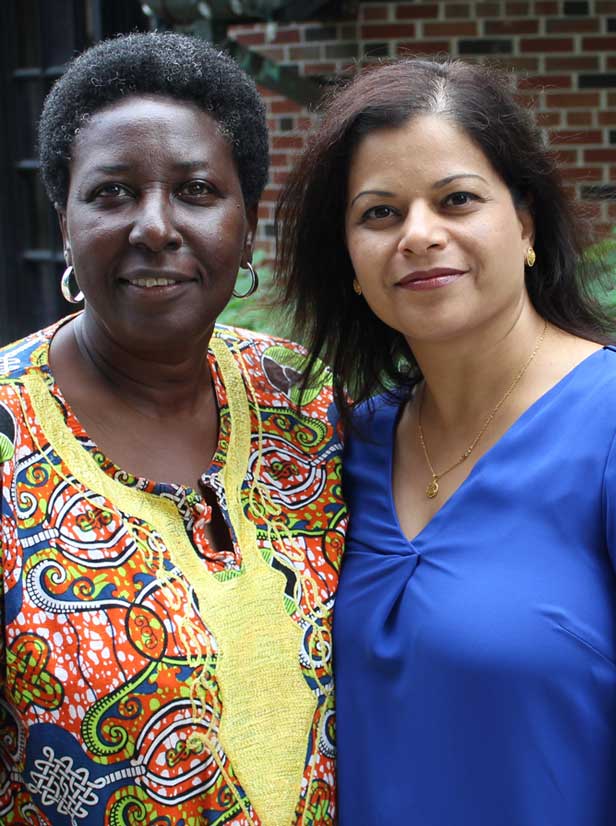 Principles
OCASI asserts the right of all persons to participate fully and equitably in the social, cultural, political and economic life of Ontario. OCASI affirms that immigrants and refugees to Canada should be guaranteed equitable access to all services and programs.
OCASI believes that Canada must be a land of refuge and opportunity, a country known for humanity and justice in its treatment of immigrants and refugees. OCASI believes that in cooperation with other groups and communities which promote human rights and struggle against discrimination, OCASI will see these principles realized.
Highlights
OCASI – 42 Years
1977
Visionaries
17 agencies form a steering committee to monitor the Immigrant Settlement Adaptation Program (ISAP) at the first ISAP conference.
1978
OCASI founded
The steering committee incorporates as O.C.A.S.I. Annual membership fee is $24.
1982
ISAP
OCASI campaign generates 6000 letters in support of ISAP, saving the program that was to end.
1980/81
OCASI Conference
OCASI gets program funding, hires 1.5 staff and holds the first conference.
1988
Immigration Numbers
OCASI and allies advocate to set yearly immigration at 1% of the population, government agrees
1992
Multilingual Access to Social Services Initiative
MASSI is created by Ontario. OCASI advocacy results in the inclusion of cultural interpreter training and services.
1995
Settlement renewal
OCASI leads Ontario opposition to devolution of federal government responsibility for immigrant settlement and integration to the provinces.
1998
Sector is computerized
OCASI advocacy results in the computerization of sector agencies funded by Citizenship and Immigration Canada.
2000
Settlement.Org
Settlement.Org is launched and becomes the trusted source of information for newcomers.
2001
Every Child's Right to OHIP Coalition
OCASI and allies get OHIP coverage for Canadian-born children of parents without full immigration status.
2002
Immigration & Refugee Protection Act
OCASI and allies successfully advocate to include same-sex spousal sponsorship in this new immigration law.
2007
Francophone agencies
OCASI creates the Francophone Consultative Committee to better support agencies serving francophone refugees and immigrants.
2008
Colour of Poverty – Colour of Change
COP-COC founded in 2007 by OCASI and allies, holds first provincial forum.
2009
Positive Spaces Initiative, Accessibility project
OCASI launches PSI and Accessibility projects to build sector capacity to meet needs of LGBTQ newcomers and immigrants and refugees with disabilities.
2012
Making Ontario Home
OCASI launches report from the largest study of immigrant and refugee use of settlement services and their needs in Ontario.
2012
OCASI School for Social Justice (SSJ)
OCASI launches the SSJ, an initiative to strengthen the advocacy capacity of member agencies.
2014
OCASI Client Management System
OCMS is launched across Canada. It is a powerful online client data system
2014
CRRF Award
OCASI receives the Canadian Race Relations Foundation (CRRF) Award of Excellence for the Accessibility Program.
2015
Refugee Resettlement
OCASI supports sector agencies in resettling refugees arriving from overseas.
2015
OCASI Francophone Director
OCASI francophone member agencies elect the first Francophone Director to the Board.
2016
Anti-Islamophobia Anti-Racism Campaign
OCASI partners with allies and launches a public education campaign on Islamophobia, racism, and anti-Black racism.
2016
Anti-Racism Directorate
The Ontario government establishes an AntiRacism Directorate, thanks to efforts of advocates such as OCASI.
2017
Telling Our Stories
OCASI launched a graphic novel written by immigrant and refugee women as a violence against women prevention tool.
2017
Anti-Racism Act
Ontario passes the Anti-Racism Act, first of its kind in Canada, thanks to advocacy by COP-COC and others.
2018
Women's Caucus
Women's organizations among OCASI member agencies establish a Women's Caucus
2018
Community of Practice
OCASI creates a national practice in collaboration with sector umbrella organizations across Canada.
2019
Women's Director
OCASI member agencies elect the first Women's Director at the 2019 Annual General Meeting.
2019
National anti-racism strategy
A national anti-racism strategy is introduced by the federal government, and later different orders of government start to collect disaggregated data all thanks to years of advocacy by groups such as OCASI and COP-COC.
Member Agencies
Members of our Community
Source: OCASI Membership Database 2019 (reported by 271 member agencies)
1978-2020
Cumulative number of agencies per year
We grew from 17 to 244 member agencies in 42 years.
2020
Member agencies
244 Member Agencies
40 Women's organizations
20 Francophone Agencies
8 New member agencies
2020
Charitable organizations
184 member agencies
2020
Languages
107 Services provided by OCASI members in Languages other than English & French
2020
Staff
15,200 workers (79% are women)
48,700 volunteers
2020
Agencies generating revenue
> $5MM: 61 agencies
$1-5MM:: 91 agencies
< $1MM:: 86 agencies
2020
Connections to Indigenous Peoples
47% of member agencies carried out activities with or about Indigenous peoples in Canada between 2014 and 2019.
61% of member agencies reported having a relationship with an Indigenous group, organization, Elder, Knowledge-keeper, leader, community worker or peoples.
2020
Unionized agencies
29% of member agencies are unionized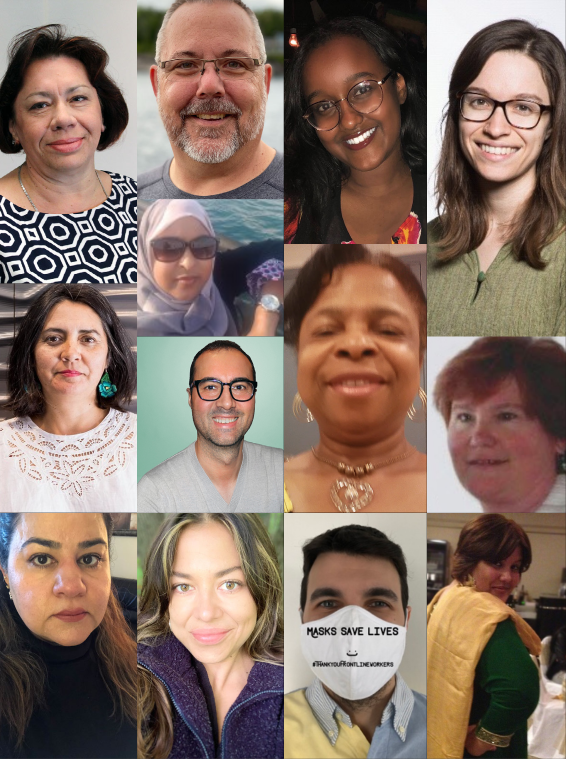 Volunteers, Students, Staff
Behind the scenes
Strategic Direction and Management
Acknowledgements
Thank you
Immigration, Refugees and Citizenship Canada
Employment and Social Development Canada
Women and Gender Equality
Ministry of Children, Community and Social Services
United Way Greater Toronto
The Law Foundation of Ontario
A special thank you to our funders, partners and collaborators.
A special thank you to our many volunteers for your generous contributions.